The popularity of double glazing in Sydney and all across Australia has been steadily increasing over the last few years. In fact, data taken directly from Google search results (via Google Trends) shows a consistent rise in search volumes – which actually peaked mid-2023. That's right – in May this year, searchers for "double glazing" as a topic were higher than they have been at any point in the last five years. 
There's no denying, then, that double glazing is on the rise and shows no signs of stopping. With searches continuing and growing, there's never been a better time to invest and upgrade your home.
But why is it becoming even more popular? What do you need to know about it? And why should you choose Ecovue to install these high quality replacement windows in your home? For the answers to all these questions and more, look no further than our guide to the popularity of double glazing in Sydney – and beyond!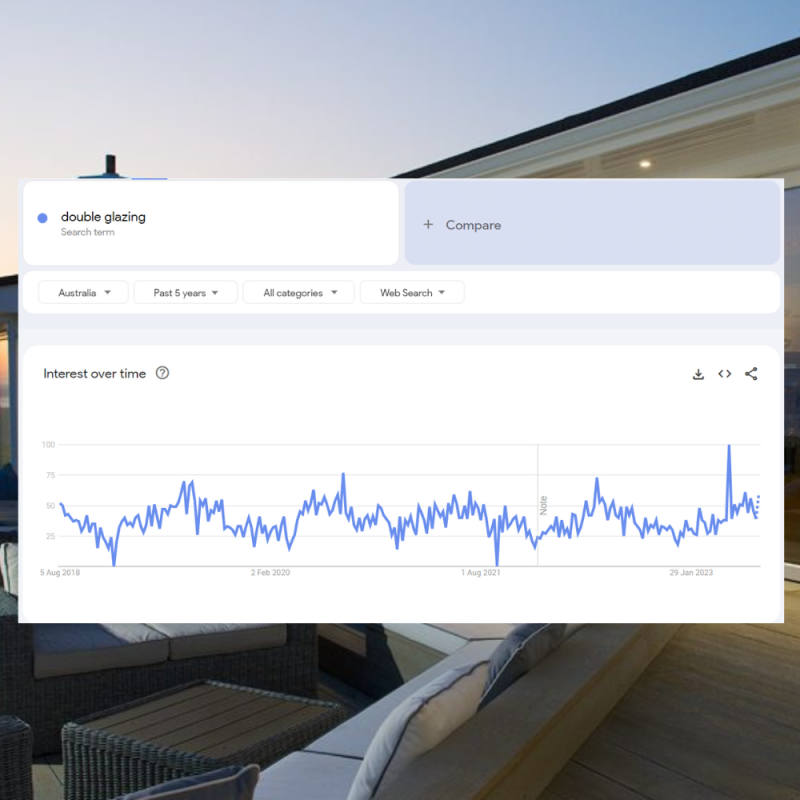 What is Double Glazing?
Put simply, double glazing is exactly what the name suggests – windows and doors with an additional pane of glass. Rather than single glazing, the windows are double glazed. Within the frames, there are two panes of glass separated by a spacer with insulating gas in-between.
For homeowners in Sydney double glazing benefits are clear to see. The main advantage of double glazed windows and doors is the thermal performance. They help to keep your homie much more comfortable in all seasons, whether that's to keep the warm air out or stop cold snaps from breaking through.
More Double Glazing Benefits
If you're looking to invest in double glazing in Sydney, there are plenty of other benefits to enjoy too, which explain its continued rise in popularity. One such plus is noise reduction. If you live in a particularly busy area, then double glazing in Sydney is a must-have. With an extra pane of glass in your windows and doors, you'll notice improved acoustic performance, so you can relax in your home in total comfort.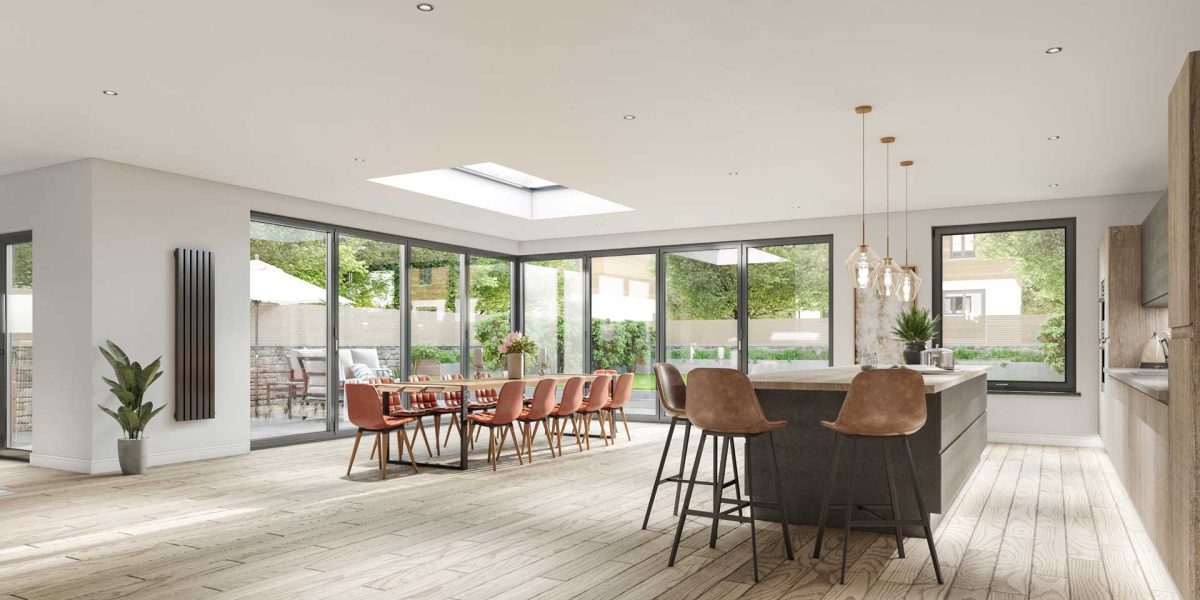 Double glazing in Sydney gives you further peace of mind with the safety and security advantages too. Compared with single glazed windows that are often old and underperforming, replacement uPVC double glazed windows act as a tougher barrier between your home and the outside world – not only from the elements and external noise, but from potential intruders too. Keep your home, valuables and loved ones safe and sound with tough and durable double glazing in Sydney.
Ecovue – Installing Quality Double Glazing in Sydney
For top quality double glazing in Sydney, you can rely on Ecovue. We're been leading the way in installing double glazed windows in doors in Sydney and surrounding areas for many years. We've seen its popularity grow and grow over time, and it shows no sign of stopping. That's with good reason too – the results are too good and too many.
Compared to single glazed windows, double glazing is a true upgrade. That's why homeowners in Sydney and across surrounding areas are choosing us for their installation. Get in touch with our team today to find out more and request your free quote.