At Ecovue, we have seen a rise in demand for our composite doors. Composite doors have three major selling points: durability, strength, and looks. The doors will protect you from both elements and keep your property warmer in the long run.
All our composite doors are created with a solid timber exterior and a foam core. You will get the best of timber and uPVC for your doors, which keeps them strong against tough winds. Its extra security measures will keep intruders out too.
If you are looking at replacing a timber or uPVC door, our composite doors will tick the boxes. In this article, we will explain in detail how they will enhance your property.
Composite Doors are Strong and Secure
When investing in a new door, security is one of the most important features to think about. At Ecovue, we take our security very seriously because we believe that no home should be ransacked by intruders. The doors are equipped with multipoint locking systems and shootbolt techniques. This ensures your composite door will be extremely hard to break in.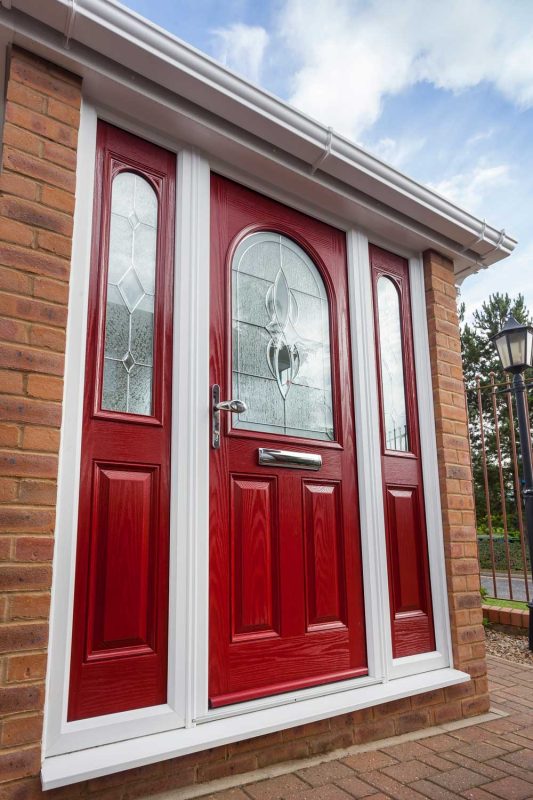 Another thing that helps tighten your doors' security is its low maintenance. It only has to be cleaned a few times a year, and it will keep its strength for decades to come. We believe that you and your loved ones should be kept safe. A composite door is one of the strongest and most secure doors on the market.
A stand out feature of our composite doors is the Kubu Smart hardware. This is an app which unlocks your door automatically, ensuring you are the only one who can open and close it. The Kubu app helps you check if your door is secure anytime, anywhere.
Build Your Ideal Composite Door
We believe that our composite door should be tailored to each homeowner's specific requirements. That's why all the doors that we offer come with a wide selection of customisation options, such as colours and handles. Our doors come in 8 standard colours, 38 premium colours, or any RAL colour. All the colours are fitted with a coating that doesn't rust, warp or fade in bad weather.
If you are a homeowner who is worried about intruders breaking in, we fit our doors with BBGs. BBGs are blinds that fit in between the glass. They are extremely low maintenance as they don't need to be cleaned. What's more, the blinds prevent anyone from looking through. That way, you don't need to worry about your possessions being stolen.
Strong Sound Insulators
If you live in a busy area, such as near a beach or a busy road, feel confident that your door is a strong sound insulator. The door will reduce outside noise by up to 30dB, so external sounds will be kept to a minimum. Our composite doors will help your home become a peaceful sanctuary.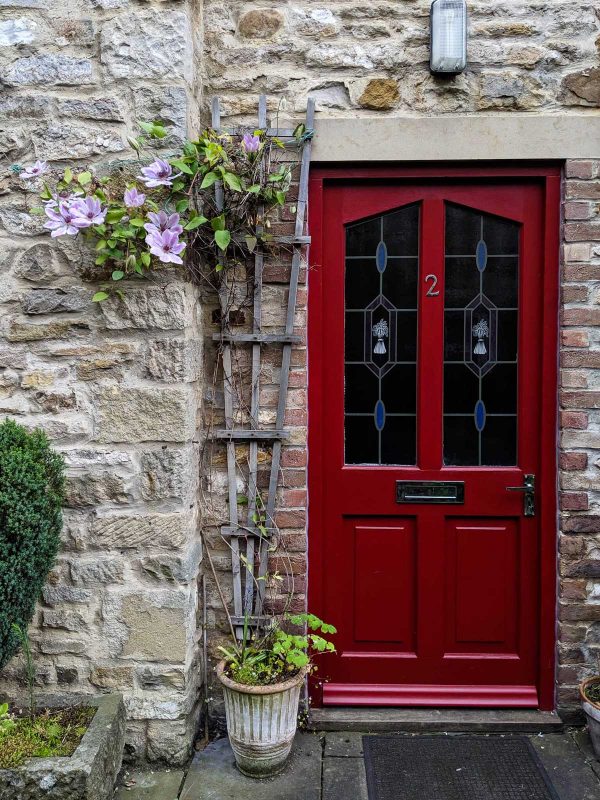 High Weather Resistance
Our composite doors are weatherproof and resistant to tough conditions. The airtight and watertight seals in the doors will prevent water ingress from entering your home. The doors' thickness will block the sound of the rain, too, resulting in peace and quiet.
The doors are equipped with GRP (Glass Reinforced Plastic), which will protect your home from tough conditions and robust impacts.
A Composite Door Gives Your Home Outstanding Thermal Efficiency
Your new door will keep your property warm all year round. This door uses a foam coating combined with uPVC to give you superior levels of thermal efficiency. By doing this, natural heat is kept indoors while cold air is left outside, so your home will stay warm and comfortable all year round.
What helps composite doors stand out from other doors is their use of a robust thermal core that will help you get the most out of your home. The doors can also be equipped with double or triple glazing that reduces heat loss. Not only that, but they will give you plenty of natural light in your home. You won't need to use your central heating or energy bills as you don't need to turn on the lights.
Conclusion
We hope that this article has helped you understand why you should invest in a composite door for your home. Composite doors have many benefits, including fantastic levels of thermal efficiency and lots of customisation options for you to consider.
If you want to find out more about our composite doors, then our friendly team is on hand to help you. Fill out our online contact form or call us on 1 300 326 883.
Alternatively, our online quoting engine will give you the opportunity to design your dream door. Design every aspect of your door, and then we will get back to you straight away.