Upgrading your windows and doors with new double glazing is one of the most effective ways to improve your home. You'll soon be enjoying a wide range of benefits including: improved security, enhanced thermal performance, renewed style – and much, much more!
But perhaps the process can feel a little daunting. This might be at the beginning when you're considering all the options you have available, or even later once you've made a decision and you're eagerly awaiting the installation from Ecovue's expert team.
Whatever stage of the process you're at, we want you to feel comfortable and reassured, so it truly feels like an improvement to your lifestyle when you choose us. That's why we've put together this brief guide to the Ecovue's double glazing installation process so you know what to expect – that means less worrying about your improvements and more enjoying! 
Quoting
Getting your free, instant quote is quick and easy. Since you're already here on our website, you're almost there! First of all, have a look around and browse our wide range of products from windows and doors to between between glass (BBG) and flyscreens, there are a wealth of choices available. So whether you're looking for a discrete upgrade or a complete overhaul, we can help. 
Using our innovative online quoting tool, you can choose your windows and doors, entering your specifications. Then you'll receive a bespoke, competitive price based on your specifications. This will be an estimate since we, of course, won't have seen your home and the site (that comes next) but it will give you a good indication of your project. We'll then be in touch to discuss the details further. 
Surveying
Following your online quote and a conversation with our friendly, expert team, we'll arrange a convenient time with you for one of our experienced surveyors to visit your home. Here, we'll take measurements, either confirming or correcting those you gave on your initial online quote.
This is a good time for us to discuss with you and confirm the full range of colour options available and offer tailored, personalised recommendations for what would work for you. New windows and doors are an excellent investment, so you want to make sure you choose the right colours and accessories to get the most out of your installation.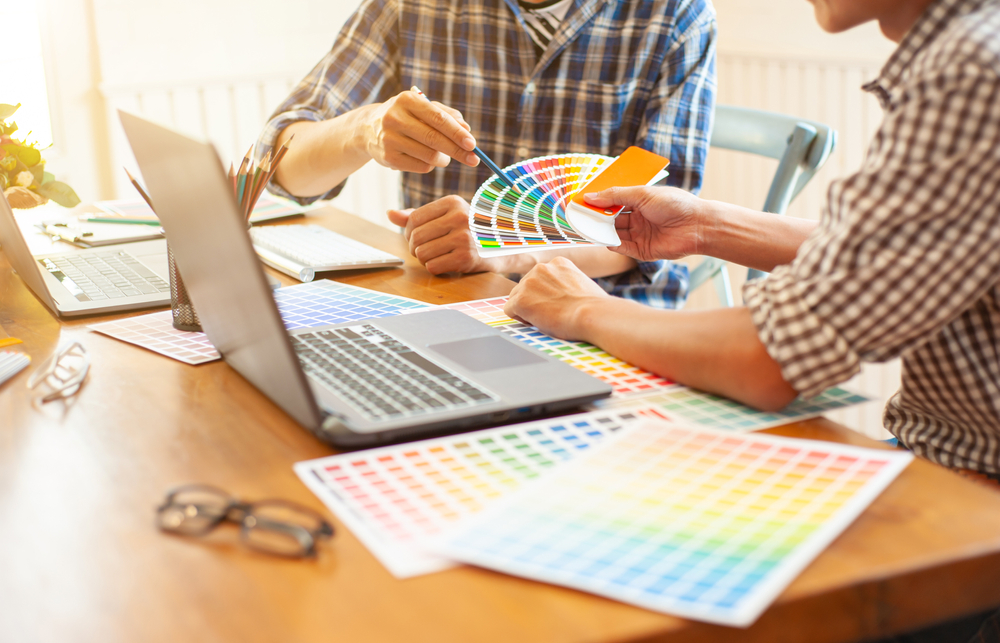 Ordering
We'll then confirm your order with you so you can agree on the details before the order is placed with our UK factory. We work with a market leading manufacturer in the UK for the highest quality uPVC profiles on the market. This means you can be sure of exceptional results and brilliant style every time. 
To make sure you have exactly what you need for your renovation project and upgrade to double glazing, we'll carry out thorough quality checks. In fact, even before your order is shipped to us, it will go through not one, not two, but three separate levels of quality control. During this stage (and throughout), you can have total peace of mind.
Installing
Now comes the installation itself. We'll endeavour to make this as straightforward and stress free as possible. In fact, that's one of the many reasons to work with an experienced double glazing company like ourselves – we know what it takes to get the job done right. Our team will complete the work efficiently so you can start reaping the benefits right away.
The whole process is conducted with your convenience in mind. For the installation, we'll choose a date that works for you. Once we've carried out another quality control inspection ourselves, we'll set to work. And before you know it, you'll be enjoying new windows and doors and all the improvements they'll bring.
Assessing
And now the installation is complete! This is a chance for us to assess everything and confirm that it has been completed to the highest standards. Our chief installer will carry out a consultation with you to check that everything is as it should be and you're completely happy. Once you give your approval, our work here is done!
For complete peace of mind, our workmanship and products and guaranteed for ten years. This means that if you have any questions or issues during this time, you can contact us and we'll be happy to help. But we're sure you'll be too busy enjoying your new double glazed windows and doors and all the benefits they bring, such as more security, style and energy efficiency. 
Start the Process with Ecovue Today!
This process may vary for other products to be installed or more bespoke builds, but this guide hopefully gives you a rough idea of what Ecovue's installation process is like in general. 
To get started on your home improvement project, we welcome you to browse our website and use our online quoting tool. It's as easy as one, two, three… four and five – before you know it, you'll have a new and improved home that's better than ever! And we'll be right there with you throughout the process.