At Ecovue, we install high quality composite doors in homes across Australia. Composite doors are one of the sturdiest doors on the market, giving your home plenty of benefits that will boost your property.  
A composite door is created from aluminium and uPVC alongside an insulated foam core. This gives you plenty of strength and security, helping keep you and your family safe.
You might be reading this and wondering how your home will be enhanced by a new composite door. In this article, we will go through some of the benefits which outline why a composite door will boost your home this summer.
If you want to find out more about how our composite doors will help you, get in touch with our friendly team today. We will be on hand to help you answer any questions you have.
A Composite Door Is Thermally Efficient
Summer in Australia is naturally a warm time of year. Our composite doors are the perfect choice for your home as they come with advanced double glazing. This assists in regulating the temperature because on colder days, it will keep natural heat in your property. This will save money on your energy bills while reducing your carbon footprint and saving the environment.
This door is also useful on warmer days because it lets in plenty of fresh air in your home. By doing this, you will save on your air conditioning, bringing in natural airflow.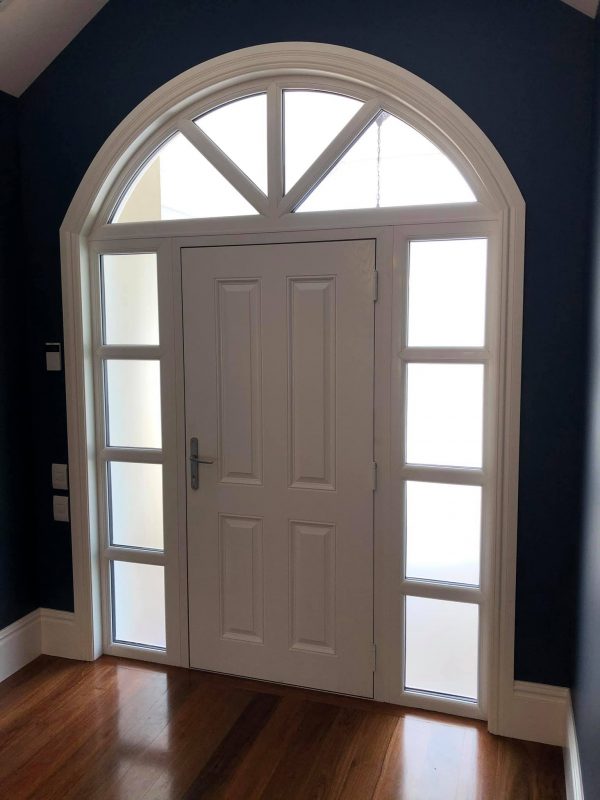 A Composite Door Requires Little to No Maintenance
Our composite doors look beautiful and don't need any maintenance. The door is protected from scratches and they won't rust, warp, or fade in toughened conditions. Even so, it is important to give it a wipe down with a soapy cloth to help maintain its beautiful look. The door will also improve your home's kerb appeal as its beautiful design is maintained for longer.
Composite Doors Are Customisable in Any Style You Like
When you choose a composite door, feel confident that it can be customised in any style you want. At Ecovue, we encourage creativity in our products, so we know there is a door that is designed for your needs.
Choose your composite door in a wide selection of colours. We have over 200 RAL colours to bring out your own unique style. They are available from Chartwell Green to Traffic Red, resulting in an eye catching design that brings the best out of your home. What's more, it will help stand out in your neighbourhood and on the streets.
What's more, there are other accessories to consider too, such as knockers and handles. This will help increase your home's personality.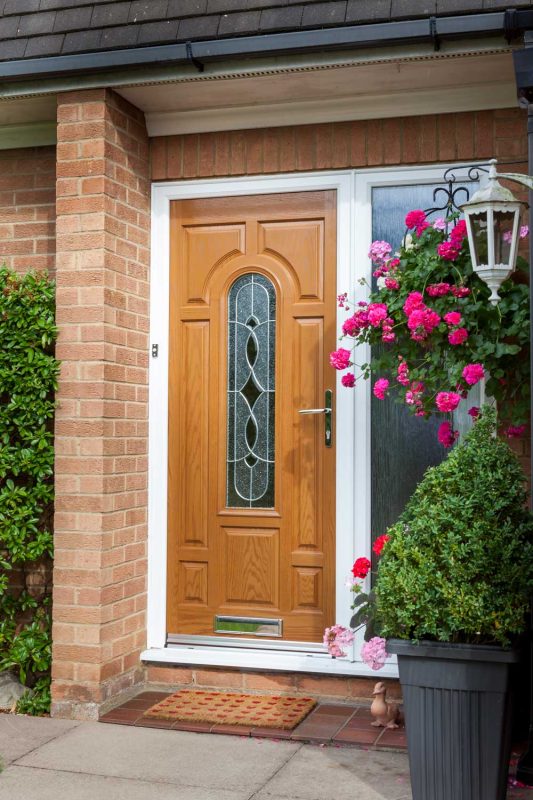 Composite Doors Keep Your Home Secure Against Intruders
At Ecovue, we take security seriously. Our composite doors are one of the most secure doors on the market. Their inherent strength will ensure that your home will be safe against burglars.
Alongside this, the door has multi point locking systems and advanced shoot bolt techniques. This will enhance your home's strength even further, solidifying why it is the toughest door on the market.
Composite Doors Are Built to Last and Look Fantastic
When you choose a composite door, you want it to look incredible. Our doors are made from solid timber and uPVC that will help you survive the worst conditions.
What's more, a composite door will boost the market value of your home due to its strength and thermal efficiency levels. As a result, you will be able to sell your home for more than you originally bought it for.
A Composite Door Lets In Plenty Of Natural Light
A composite door is perfect for your home because you will let in plenty of natural light. This will help save money on your energy bills as you don't need to turn on the lights. This makes your home brighter and more comfortable to be in. An, it makes it more inviting for guests.
Composite Doors from Ecovue
We hope that you have found this article helpful in deciding whether composite doors are right for you. They help keep your home secure and sturdy while giving you the freedom to customise it however you want.
Design your composite doors with our free online quote. Here, choose from a range of styles to help your door stand out, and we will return with a price that matches your budget. Alternatively, get in touch with us through our online contact form, and our friendly team will assist you with any questions.
We look forward to working with you soon.